TR by WhaleBait
A solo trip report today from me as Gemini and BJ pulled out due to launch conditions. I launched at 5:30am and paddled out to Sunshine Reef. The water is still very dirty with a few birds heading north but no surface action.
I did 1 drift with no action so started paddling back up my drift line when my trolled pillie was smashed. The first run very nearly spooled me and after 45 minutes, 2 more big runs and an epic tug of war under the kayak, I now found myself along way from home (southern end of Abay) with a very large Spaniard on my lap.
It was a very slow and unbalanced trip home which took nearly 2hours. Somehow I managed to land upright back on the beach.
The 162 cm beast weighed in at Davos at 24kg.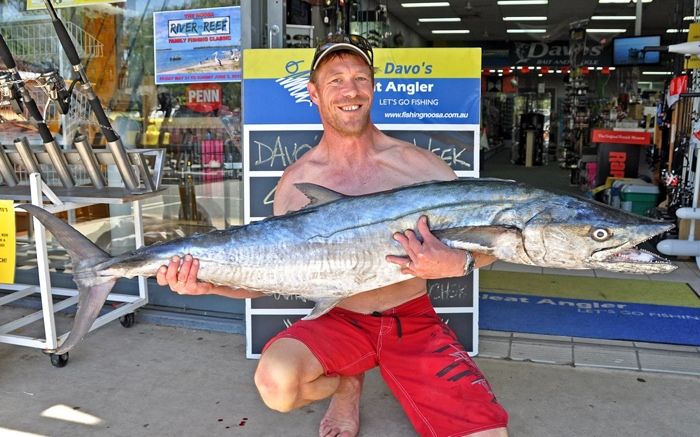 Photo by Bill Watson / Davo's Fishing Tackle.
Sorry for the rambling report but very tired. My first paddle for 3 months.
cheers, Brian