TR by Gemini
Participants: Gemini
Conditions: Fine, light breeze
It's hard to imagine, but I haven't been out on the water since the day before Australia Day. The crazy was building within me, so I took the opportunity to hit Ewan Maddock dam while on my way to a family gathering.
I hit the water just shy of 6AM, and made my way across the lake to the opposite bank from the swimming area. From there I lazily cast along the edges for about 20 minutes before my first strike.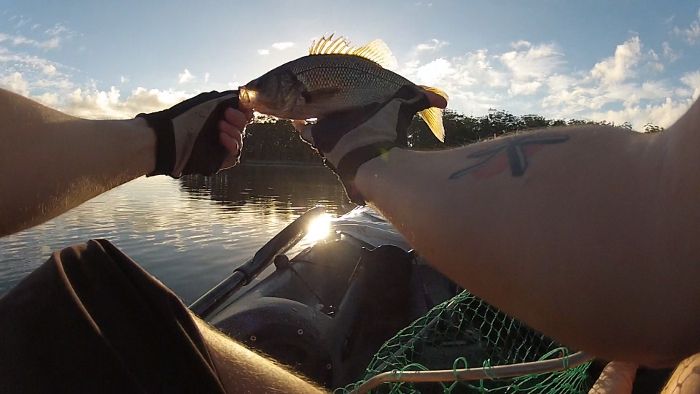 I didn't measure him before releasing, but he would have been barely legal.
I held my course, and about 10 minutes later I had bass number 2 on board.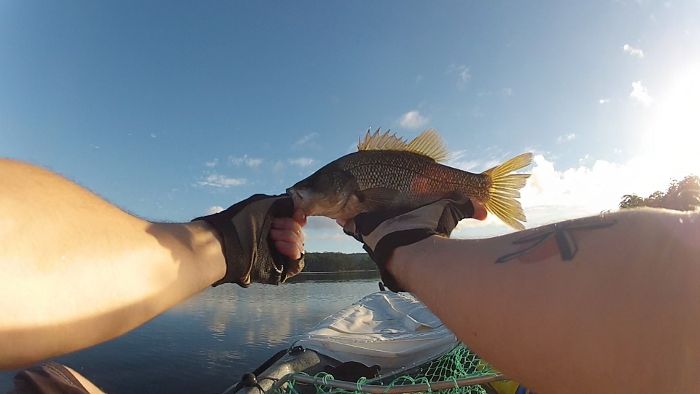 Once again, not measured and released.
Still heading along that one edge of the lake, casting towards the reeds, I had a brief tap on the lure. I stopped, let it sink, then twitched and very slowly retrieved. This gave me the strike that held, and I pulled in....
...this little guy!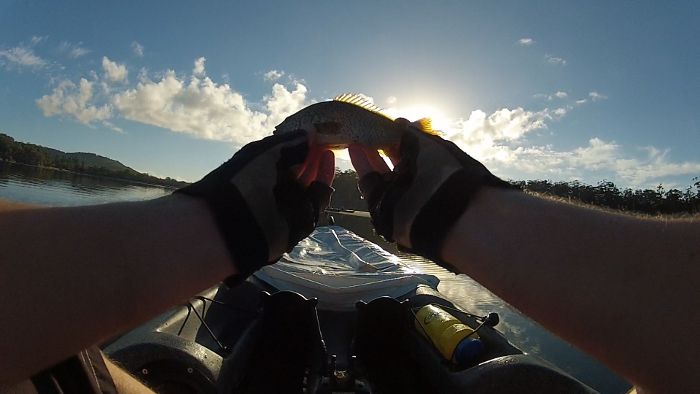 The spangled perch have a healthy appetite. The lure I was using was almost as big as the fish!
From here I made my way across to the north west corner of the lake and tried my luck. I chatted to a few other yakkers along the way who were having no luck at all. After a while I took another spangly, but that was it for my day. I called it quits around 9AM.
Judging from the grumbling in the car park from other fisherman the fish were few and far between that morning, so I felt lucky to catch what I did.